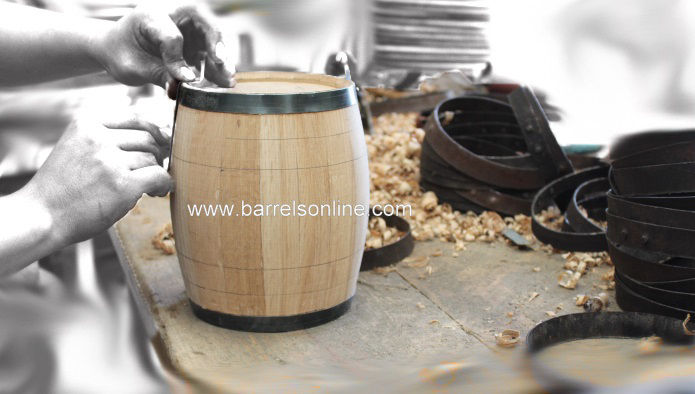 We use age-old techniques to make each wooden barrel, hand crafting them to perfection. Every oak barrel for sale made at our cooperage is unique and we take great care to make sure they are of the highest quality.

From hand crafting the barrel to oak chip charring the inside we take pride in making sure each step is done with excellence. Keeping as our foremost priority the end result our clients will achieve when aging spirits/wine/beer.
Genuine aging oak barrels
Our barrels are made from american white oak and made to seal naturally by allowing the oak wood staves to swell until they tighten sealing all gaps. No bladders, plastic lining, glues, tin foil or wax are added to the inside of the barrel to make them seal, these are genuine oak aging barrels!
In our online store you will find quality whiskey barrels for sale as well as barrels for aging tequila, bourbon, rum,scotch, spirits, wine, brandy and any type of booze you can think of!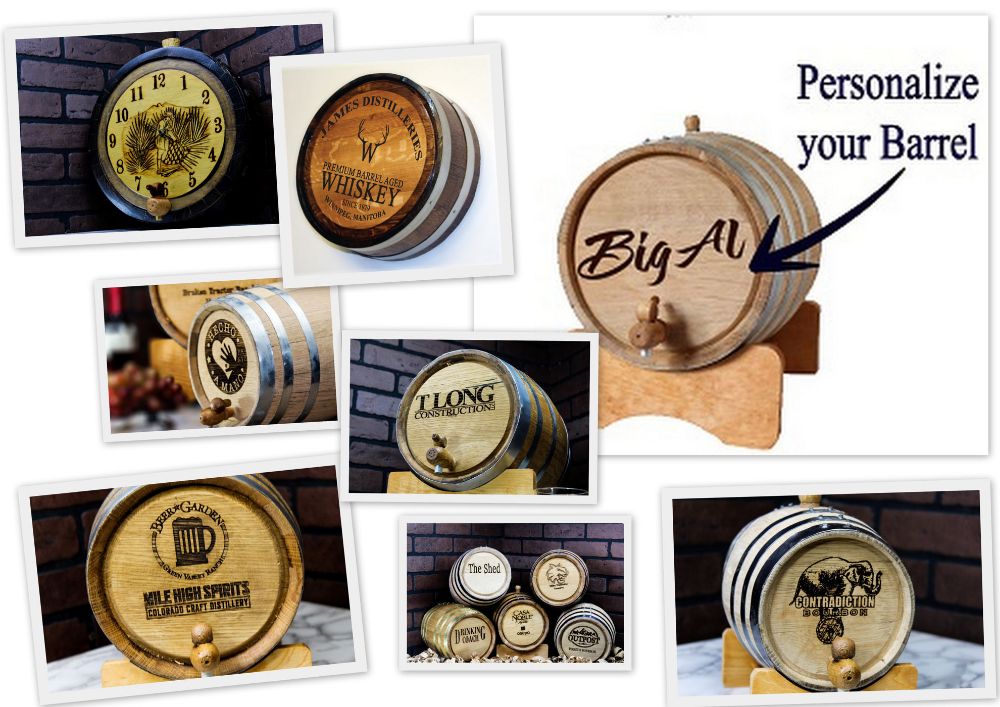 Customizing your barrel or bar decor
After being in business for over 15 years we can say we have engraved almost everything! Our designers will work hard make sure your happy with your personalized barrel or bar and cellar decor.
 Recent Customer Reviews
I just wanted to let you know I received my purchase today and I'm so impressed with the quality.  Your company does amazing work and I want to thank you for it. I looked on the internet for a barrel for my friends saint bernard puppy and saw a lot of high prices and what appeared to not be very good quality and I found your company which had good prices for what looked like good quality but when I got it I see I got a good price for TOP QUALITY  I'm a very satisfied customer and will always recommend you and purchase from your company.  Thank you for the excellent service and keep up the great quality.  Happy customer...
Thank you Tonya