We are a cooperage founded in March of 2000, dedicated to making the highest quality hand made white oak barrels & kegs. Enabling our customers to enjoy the process of aging their wine, whiskey, bourbon, rum etc. at home.
Why choose us as you barrel source
We are a real cooperage and have invested our time and effort in both acquiring machinery as well as talented coopers to build up our business, we have a real interest in providing high quality barrels as to be in this business for many more years to come.
We can offer our clients reduced prices without sacrificing the quality of the barrels and do guarantee all our barrels.
Our wholesale program offers competitive prices and we work closely with our partners to share our knowledge about the barrels and the difference between high quality barrels and barrels that although look similar are made cheap sacrificing quality.
We are always looking to incorporate new products into our business so we can also custom build barrels or barrel décor to fit your specific needs.
Get to know us
Our background in barrel making came from our founder Francisco de Marcos who worked for many years at a cooperage in the south of Spain; repairing full size whiskey barrels to be used for Spanish wine making in the Iberian Peninsula. Later migrating to Southern California to work coopering barrels for the local wine industry.
With all the experience gathered from over 20 years working for the barrel industry de Marcos opened his first barrel coopering shop in southern California. At first catering to the local industry making full size wine barrels, later moving the cooperage south of the border to service the growing wine and tequila industry that were in need of expert coopers.
Over the years our cooperage has grown and incorporated these small wooden size barrel for home aging. We continue to be a family owned small business and in addition to making these miniature barrels we have started to incorporate a wide range of barrel furniture and bar décor into our line of products.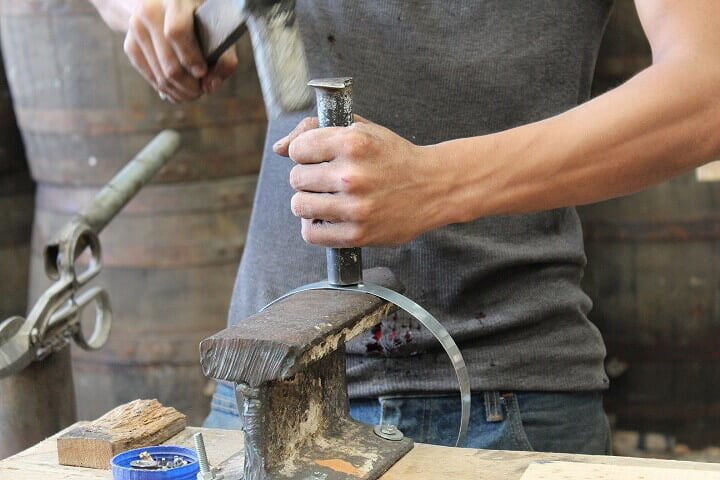 Contact us
We are in the process of restructuring to reduce our operating costs. Please contact us by our prefer method email: info@barrelsonline.com our response time is 48hrs maximum.
Whatsup: coming soon
Facebook messenger: https://www.facebook.com/oakbarrel/
US phone: +1 210.807.8080