The Saint Bernard Barrel with Collar is a unique and eye-catching accessory that combines fashion and functionality. Designed for your beloved furry friend, this barrel attaches to a specially crafted collar, adding a touch of charm and practicality to your pet's attire.
Crafted with utmost care and attention to detail, the Saint Bernard Barrel with Collar is not only an adorable accessory but also serves a purpose. Modeled after the iconic barrels historically worn by Saint Bernard dogs, it pays homage to their noble heritage as mountain rescue dogs.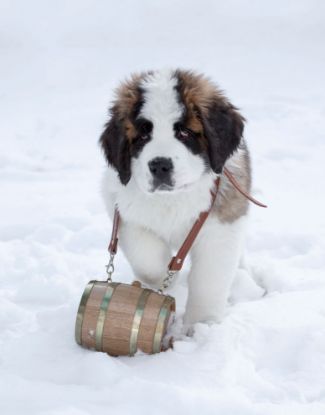 Saint Bernard Barrel in half-liter and one-liter sizes with collar included.